Advantech UTC-300 All-in-One Touch PC
Fanless UTC 300-series all-in-one touch computers are available in three different sizes. The series offers a lightweight AiO solution for scenarios such as self service and digital signposting.
from 801.99
Gross price: €970.41 incl. €168.42 VAT
CANON: 5.45€ (excl. VAT)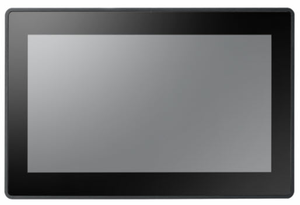 Manufacturer no.: UTC-307GP-B428W Country variant: Europe
Bechtle no.: 4512826
Display size: 17.8 cm (7.0"), Touchscreen: Multi-touch, Processor model: Intel Pentium N4200, 1.1 GHz, RAM: 4 GB
This product is also available under your %link% call-off order %number% %/link% .
This product is also available under %link% multiple call-off orders %/link% .