DICOTA BASE Bag
The BASE collections offers much more than just the basics. Known for quality, functionality and protection, the products impress with attractive their prices and are absolute best sellers in the European markets.
from 19.99
Gross price: €23.99 incl. €4.00 VAT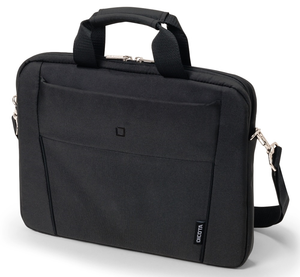 Manufacturer no.: D31300 Country variant: Europe
Bechtle no.: 4164411
Display size: 31.8 cm (12.5"), Colour: Black, Wearing comfort: Detachable shoulder strap, Carrying handle, Compartments: Document compartment, Front pocket, Notebook compartment
This product is also available under your %link% call-off order %number% %/link% .
This product is also available under %link% multiple call-off orders %/link% .